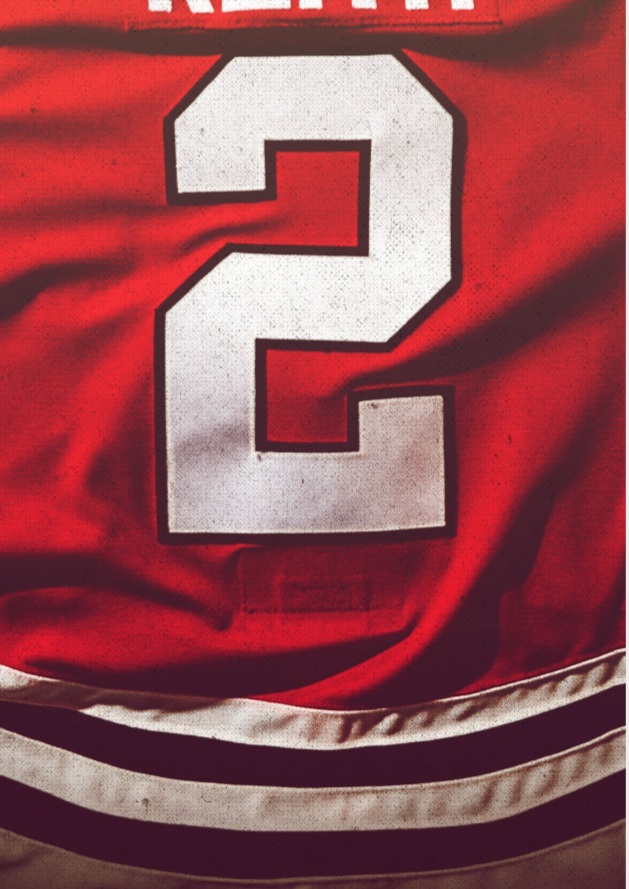 Content Count

48

Joined

Last visited
About 2hawk

Recent Profile Visitors
The recent visitors block is disabled and is not being shown to other users.
1. The first 3 games I had 3 points so that was great! Then the next 3 games I had 0 but you know... 2. Not to great but we have plenty of time to work it out. 3. I read lots of the power ranking ones. 4. Better than last year! At least that's what I'm hoping for. I always enter the season optimistic. 5. I am also afraid of heights so we are in the same boat there. 6. I don't know I probably have coke more but I'm not sure which one I prefer.

1. I had no idea that was a thing so I'm not really one to talk. 2. Were going to go 72-0 and sweep everyone in the playoffs. (Maybe those are a little high expectations) 3. I don't know cause I didn't hear it. 4. I don't think they'll be better than Vegas In there inaugural season but i think they'll be decent. 5. This refried beans salad dish thing. 6. I went to Idaho for a week and were white water rafting.

This sounds like my kind of Birthday party!

1. Mostly at home. A few day trips planned and 1 week away at a convention. 2. Maybe getting scoring up so I score more goals. 3. I'm pretty happy with the teams picked. 4. Warsaw. Mostly cause there winning not really any other reason. 5. I just moved from new Jersey to close to Chicago so hopefully I can go to a hawks game. 6. Since the Blackhawks didn't make it most of the playoffs I was cheering for Montreal so I wanted them to win.

Again had lots of issues so i had to use a link. Let me know what you think. https://ibb.co/jvRcF8C

1. Hopefully more graphics. I haven't been able to do that much because I've been moving but I'm in my new house now and should get wi-fi today. 2. The steel, the revolution, and the Express. 3. I don't know yet. Still getting moved In. 4. As a blackhawks fan. Canada has waited long enough! So go habs. (Also my grandfather is a Canadians fan) 5. Does chess count? 6. Don't really know about the VHL but for the VHLM... GO MINNESOTA! Former team all the way!

1. Very very very pumped! Rookie season and now rookie playoffs 2. With Minnesota I didn't do very well in the playoffs but I can change that with new York 3. As this is my first year with new York I don't really know who our rivals are 4. I think the VHL is growing and becoming so much better and the new era will bring more of the same 5. The most comfortable couch I can find! 6. Actually I started doing the VHL to pass time and have a good time.

1. By eating some ice cream. Except now the streak is over so no ice cream:( 2. Seeing my player having a respectable rookie season 3. Guy I don't remember what I picked but I know it was the better ones 4. No idea but I hope Montreal because... WHY NOT! 5. I've been able to do a lot of swimming. Sadly that doesn't help me stay cool while I work. 6. I had a Wii for the longest time and a few years back I finally got an Xbox

Thanks for doing this for my team really appreciate it. Your doing a great job so keep up the great work!

1. It's my first year in the bigs so I'm pretty happy with it. A playoff chance would be nice though. 2. Probably a trip or something. Not a check I'm like 5'5 3. No idea. I don't know if there is one and your asking if I know it or if your asking me to think of one but either way... no idea 4. Get all his training done so his TPE is up. 5. Thats hard to say but I'll put it this way .... enough 6. Maybe make him a sniper instead of a playmaker.

1. I think I did Berlin. 2. Uncle sam in full hockey gear. XD 3. I wouldn't have predicted it but... go Montreal. 4. It was great. I'm living in a rental for a month and its right by a lake so I got to spend time on the lake. 5. I come up with all sorts of names that I use for nhl 21 so I'd probably use some of those. Mikey Donald's, Katrick Pane. DONT STEAL MY NAMES. 6. Bugs and sun. Which make me have to wear big spray and sunscreen.

https://ibb.co/rp01Sm6 My graphic wouldn't upload so this link is the best I got.

1. For a Rookie I think pretty well. I have 3 points in 11 games and I got my first! 2. Supper excited to see all the new teams and the new process and how it all works out. 3. I don't know to much about the old teams so not sure. 4. There were a lot of great ones this year. To be honest I don't remember off the top of my head. 5. My brother is a Wild fan so that is one I've been following. And the Pittsburgh/ islanders series. 6. Play sports and go to a convention in Idaho

1. I not to sure but I think pretty good. 2. Yes! I'm so excited to make my VHL debut 3. I wanted Asia to win because I was on the team. Bronze is not bad though. 4. I have absolutely no idea. 5. I am not on a team and I also don't really follow it. 6. I'm excited to see how the series that started with OT games play out. They should be good considering game one.