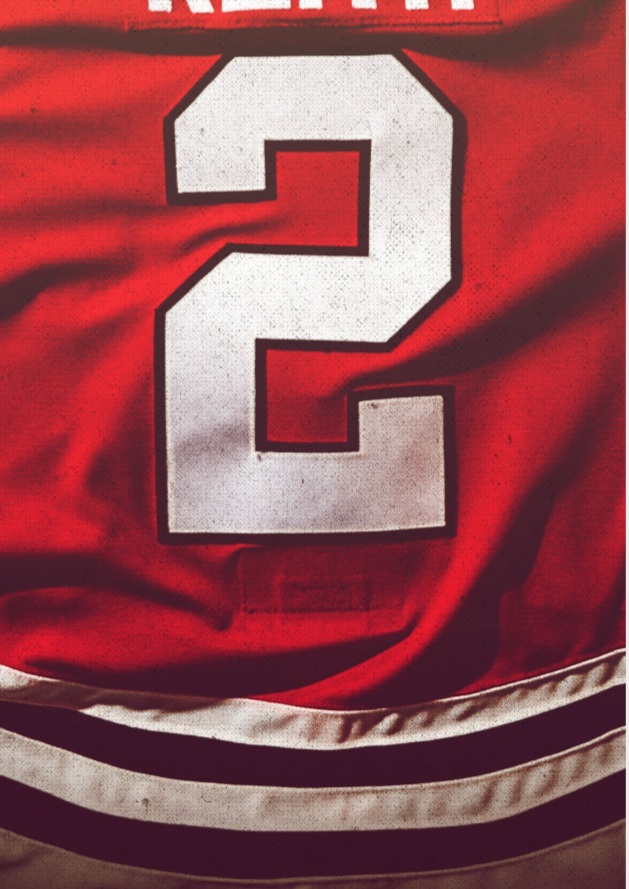 Content Count

21

Joined

Last visited
About 2hawk

Recent Profile Visitors
The recent visitors block is disabled and is not being shown to other users.
1. Penalties 2. Well the year before we sucked so I was hoping for a good season and we got that. 3. I try to do better then the season before and I didn't get there this year. But I had less minutes so it was still a decent season given my ice time. 4. I get the privilege of staying in Minnesota for a while longer. 5. Nope. I was 4th line most of the year. 6. Telker was great 7. Get my TPE up more and get ready to have a great season next season!

1. I don't want to sound to confident so 4-2 or 4-1 2. I've got my Defense up pretty high and we've got some good defensemen and goalies 3. I don't look at other rosters that often so I don't really know. 4. Hey if there isn't a rivalry already maybe we'll make one 5. We played them pretty late in the season and won 6-5 in OT so if all the games are close like that it should be a good series. 6. Home ice still matters because you want to protect your house! 7. Other than Houston I think were in the clear. (Again don't want to get to cocky)

My team The Minnesota storm are playoff bound let's celebrate with a graphic.

1. Chicago Blackhawks 2. To watch Yes! To play it's probably up at the top. Maybe a tie with a few other sports 3. Basketball (since they already made baseball) 4. Icing I guess 5. They found away to have a NHL season so that's what counts 6. Easy way to collect TPE like instead of using the link it just adds it automatically. That would be cool. 7. Supper. (Or dinner what ever you want to call it.)

1) Chocolate is always good. 2) Probably play some NHL21 and roller hockey 3)I like scoring goals 4)something that could fly 5)"ohhh hatterrrrrr" 6)Houston 7)career ending injury

In my interview last week one of the questions was "what do you Invision our mascot as" so I thought I'd make it.

1. Jankowski 2. IMO Moore 3. no there in there own category 4. Kjell Nilsson (PHI) 5. I don't even know how many awards there are. But I think a lot. 6. Keep the puck! That would last way longer then getting to hoist it 1st. 7. I should design it for a graphic sometime! But I think it would be like a lightning bolt kind of shaped into a human body.

1) I would have to look into that a little more 2) a fruit bar probably 3) I couldn't be happier with how the team is playing. We are doing great. I hope I can start contributing more. 4) I hope we continue to improve and get the entire team on the scoring sheet. 5) you all are going to take us to the top keep up the great work! 6) gotta be my draft team.. New York!

My player Calvin Hobbes was drafted by the New York Americans in this years VHL draft! Let's celebrate with a graphic!

1. Red Lite. Hopefully the 1st of many for us. 2. Haven't gotten a nickname but there is still time. 3. A House or something like that 1st then save some and buy hockey tickets. 4. Waking up every morning to see how you and your team did. 5. Cereal probably or toast. 6. I more of a NHL and MLB guy but I do follow the NFL during the playoffs. I think it would be cool to see the Bill's win it all!

I think I'm going to make one but when I'm done where do I send/put my banner?

Here's a graphic I made cause it's been a while since I have made a graphic. I don't have very good software but think I did alright on this one. You can review this if you want.

This is really good! The Jersey photoshop is better than I can do and the logo looks clean. The things that I thought with a little more effort you could have done is change the NHL logo and I'm not sure but I believe the shoulder logo is the sabers 50th anniversary patch so yeah. Just those little things if you changed it would be spot on. I'll give it a 8/10 still a very very good graphic!

Here is a graphic/hockey card that I made for my player Calavin Hobbes.